Dame Constance Elizabeth D'Arcy (1879-1950), obstetrician and gynaecologist, was born on 1 June 1879 at Rylstone, New South Wales, fifth daughter of Murty D'Arcy, sergeant of police, and his wife Bridget, née Synnott. She passed the senior public examination in 1894 from Rylstone Public School and, after attending Riviera College, Woollahra, in 1898 she matriculated at the University of Sydney (M.B., Ch.M., 1904). As neither of the Sydney teaching hospitals would accept a woman, she did her residency at the (Royal) Adelaide Hospital. She became resident medical officer at the Royal Hospital for Women, Paddington, in 1905. She was soon called to give evidence at a coroner's inquiry into a death from septicaemia following induced abortion. Throughout a distinguished career she was concerned to reduce the incidence of maternal death.
D'Arcy opened a practice in Macquarie Street in 1908 and was appointed honorary surgeon at the Royal Hospital for Women. She supported improved standards in nursing and regular antenatal examination and investigated control of sepsis in hospitals. On the executive of the Australian Trained Nurses' Association, she moved the motion in 1923 calling for the formation of the Royal Australian Nursing Federation. She was a member of the Royal College of Obstetricians and Gynaecologists, London, a foundation member of the College of Surgeons of Australasia (Royal Australasian College of Surgeons), and an active member of the Catholic Medical Guild of St Luke. She helped reform the Medical Women's Society of New South Wales, serving as its president from 1933-34. In 1935 she was appointed D.B.E. and invited to deliver the Anne MacKenzie oration to the Australian Institute of Anatomy, Canberra. She spoke on maternal mortality, control of puerperal septicaemia and the rise in deaths from illegal operations. She condemned moves to legalize abortion.
In 1919-49 D'Arcy represented the graduates on the Senate of the University of Sydney, the first woman to be elected. She had been an executive member of the Sydney University Women's Union, the Catholic University Women Graduates' Association and the Sydney University Women Graduates' Association and she remained active in them. While on the senate, she helped to secure recognition of St Vincent's as a teaching hospital and was its honorary gynaecologist in 1923-45. When the National Council of Women, of which she was a member, requested the university in 1922 to establish a chair of obstetrics, D'Arcy steered the proposal through faculty and the senate. Her efforts were supported by public agitation organized by Millicent Preston-Stanley calling for 'horses' rights for women'; in 1924 the government made money available. D'Arcy was lecturer in clinical obstetrics 1925-39 at the university, and was associated with later moves to expand staff and to extend laboratory facilities. D'Arcy served on the senate finance committee, the Cancer Research Committee and the conjoint board of Royal Alexandra Hospital for Children and she represented the university on the Australian Council of Hospital Almoners. As deputy chancellor in 1943-46, the first woman so elected, she took major responsibility in resolving many of the problems associated with the post-war expansion of the university.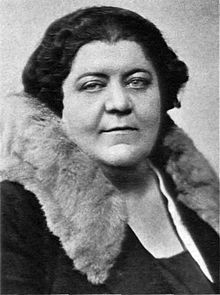 In the 1920s D'Arcy helped to organize the sex education work of the National Council of Women. She gave her services also to the Rachel Forster Hospital for Women and Children, founded in 1922 by a group of female doctors who were worried by the difficulties women encountered in securing placements. Aware of prejudice, she established links with other professional women through the Professional Women Workers' Association. Her attempt in 1935 to persuade the university to appoint a woman to its appointment's board revealed her continued concern on this issue. In 1944 she became president of the Business and Professional Women's Club of Sydney.
Renowned for her quick response when called, D'Arcy was chauffeur-driven on her rounds. She was a large woman, heavily built, remembered for her hearty infectious laugh, a gracious manner, and her jewellery—on emergency calls, the first task of the sister on duty was to lock it away. She collected antiques and donated a valuable cabinet to Sancta Sophia College; in 1929 she was a foundation member of its council, which she chaired from 1946. She was honoured by the Pope in 1940 with the Cross Pro Ecclesia et Pontifice.
For many years D'Arcy's two unmarried sisters kept house for her. She died of cerebro-vascular disease in the Sacred Heart Hospice for the Dying, Darlinghurst, on 25 April 1950. After requiem Mass at St Mary's Cathedral, she was buried in Waverley cemetery. To commemorate her service at the Royal Hospital for Women, a ward was named after her.
Source: Australian Dictionary of Biography, http://adb.anu.edu.au/biography/darcy-dame-constance-elizabeth-5880, accessed 9 February 2016.
Image: Constance Elizabeth D'Arcy, https://en.wikipedia.org/wiki/Constance_Elizabeth_D%27Arcy, accessed 9 February 2016.