The popular Hill End Open Day enables visitors to access a number of unique gold rush buildings not normally open to the public. The combination of buildings available to view give a fascinating glimpse into the past life of a bustling, frenzied mining town.
In the boom year of 1872, Hill End claimed the second biggest population in the state, yet today it is but a sleepy remnant of its illustrious past.
Register at the Royal Hall where pioneering ancestors will gaze upon you, before heading out to visit St Paul's Church, miners' cottages (some now residencies and studios for visiting artists including the home of renowned artist Donald Friend), the Court House, School and La Paloma pottery. There is almost too much to see properly in one day, so come early!
Experience the ambiance of these incredible gold rush buildings set in the isolated landscape of the NSW Central Tablelands. Arrive by sealed roads from Mudgee or Bathurst and remember to always bring a jumper or jacket to Hill End as weather can cool down in mornings and afternoons.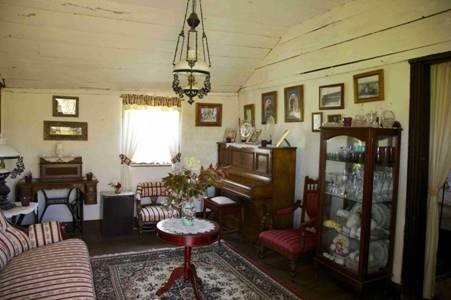 Adult $25.00; Concession $18.00 –  Bookings essential.
For further details and bookings Phone: (02) 6337 8306 or Email: HillEndOpenDay@yahoo.com.au
Save
Save